Photos are for informational purposes only. View product specification
please use latin characters
CMEB Extendable DIN Rail Terminal Enclosure
CMEB Extendable DIN Rail Terminal Enclosure
The UK manufactured CMEB Extendable DIN Rail Terminal Enclosure features two removable side panels to offering accessible internal wiring. Unique extension pieces can be used to connect multiple bodies together, providing more poles and wiring options. Internal solder tags offer an effective way of connecting to PCBs or flying wires. Accommodates full size internal PCBs, with the extended version supporting horizontal or vertical PCB's or separators between high and low power sides.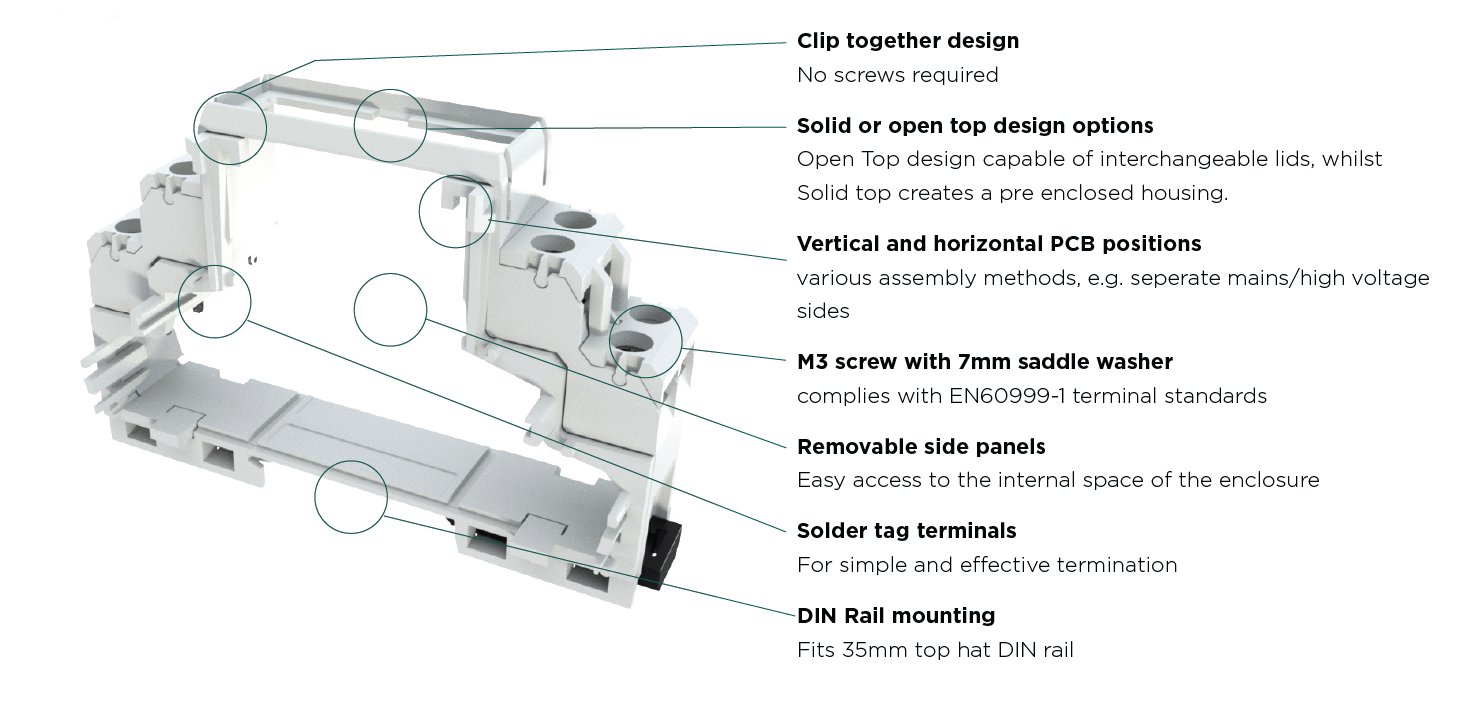 Send an inquiry
Are you interested in this product? Do you need additional information or individual pricing?
Contact us
ASK FOR THE PRODUCT
close
Message sent successfully.
ASK FOR THE PRODUCT
close
download pdf